admin on September 14, 2012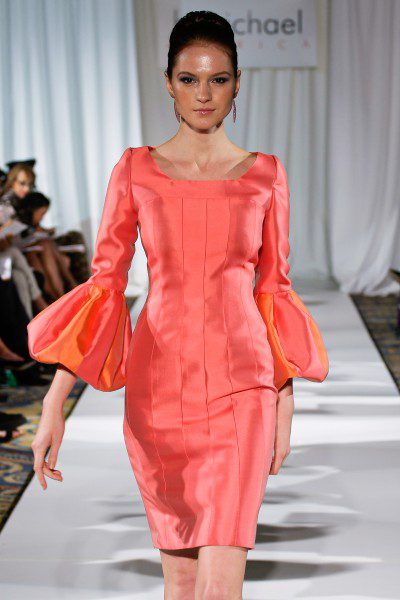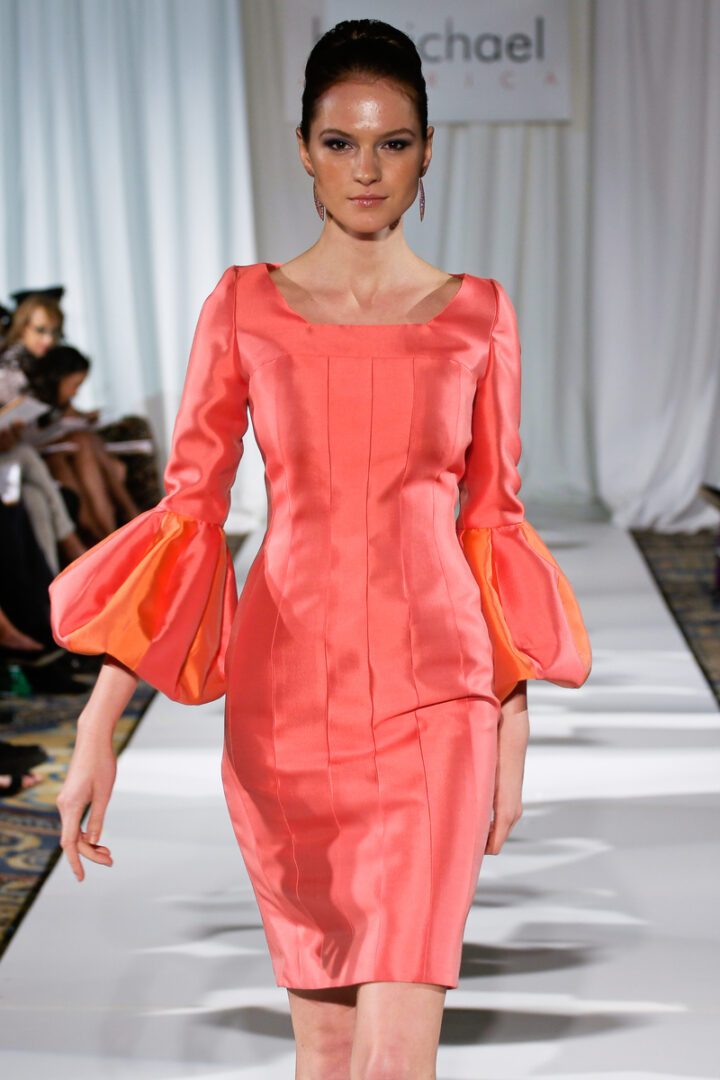 COUTURE LINE SHINES WITH ELEGANCE AND TIMELESS DESIGNS
FOR IMMEDIATE RELEASE
DESIGNER B MICHAEL WOWS FASHION WEEK WITH SPRING 2013 COUTURE
New York — Capping off day eight of Mercedes Benz New York Fashion Week Wednesday evening, September 12th, designer b michael wowed guests with his Spring 2013 couture runway show.
Held at the spectacular Jumeirah Essex House in Midtown, the Grand Salon's crystal chandeliers, soft lighting and soaring ceilings provided a stunning backdrop for the glamorous and modern collection. Models showcased timeless cocktail and party dresses with strong lines, luxe fabrics and vivid floral tones, while daytime looks featured sophisticated navy-white neutrals. The show was incredibly well-received. Notable front row attendees included Star Jones, Kathryn Chenault, Ms. Cicely Tyson, Susan L. Taylor, Constance White, Tamara Tunie with husband Gregory Generet, Brenda Blackmon, Betsy Cohen, Cheryl Willis and Norman and Suzanne Cohn.
Amy Fine Collins, editor of Vanity Fair's International Best Dressed List, also sat front row and wore b michael couture throughout that day at Fashion Week. "Women wanted to know all about it. Great fashion is communication, inspires dialogue, and is life-enhancing — this dress was a case in point," Collins said. "We didn't want the show to end. B has reached a new apogee of professionalism."
Prior to the show, guests were first treated to a private champagne reception in the Petit Salon. Mark-Anthony Edwards, co-founder, CEO and media relations for b michael America, made sure guests received five star treatment as he and b michael mingled with the crowd. A short presentation from the designer's charitable organization, Today's Students Tomorrow's Teachers (TSTT), preceded the show. Shahid Wright, the first graduate of the program which mentors and funds economically challenged students pursuing careers in teaching, gave a very moving speech thanking organizers and event sponsors Morgan Stanley Smith Barney. b michael strongly believes in paying it forward and leverages his platform to support worthwhile causes.
For more information about b michael America and official photos from the Spring 2013 collection visit bmichaelamerica.com.